background-attachment: fixed; background-repeat: no-repeat;

ALL ORiGiNAL CONTENT COPYRiGHT BY LANDiS ADVENTURES© PRODUCTiONS 2011
ALL RiGHTS RESERVED. DO NOT DUPLiCATE OR REDiSTRiBUTE IN ANY FORM.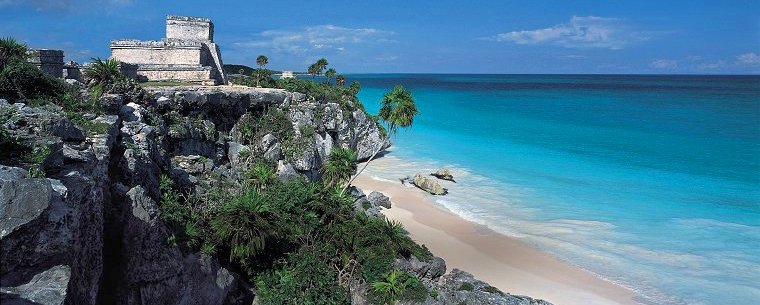 Click on the photo to check out a great website with lots of information on the many ruins around the area as well as a short summary of each...
Click on the map to go to googlemaps to see the area by map and by satellite!

The Yucatan Peninsula is a very exciting part of the world to explore, and it is only fairly recently that is has been even been possible to do that!

Until recently the Mayan world deep in the jungles of the Yucatan Peninsula was cut off from the rest of the country of Mexico except by water!

And what a world it was! There are many monuments still in existence of their architectural feats that we can visit and explore, like Chichen Itza, Coba, the Tulum Ruins and many more!

And because of its privacy, the tropical waters around the Yucatan are teeming with sealife!

Today, the Yucatán Peninsula is a major tourism destination, as well as home to one of the largest indigenous populations in Mexico, the Mayan people.

Click on the photos to explore the Yucatan further!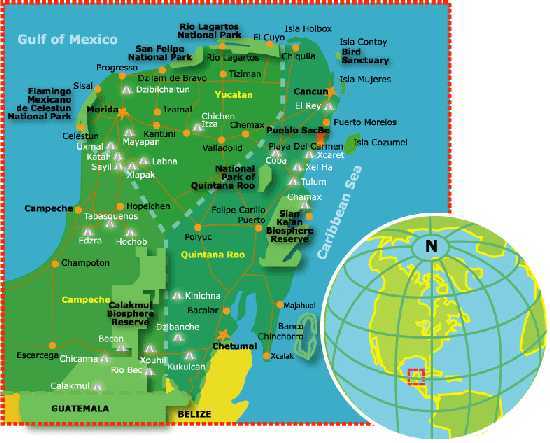 ExPLORiNG the YUCATAN